The GroGuru technology measures soil moisture and salinity in real time and gives you feedback anytime, any place, from any device.
Once you have installed the sensors, simply login to your account here on the GroGuru website to assess real time data and recommendations for your crop, allowing you to make adjustments faster. You will immediately begin increasing yields and maximizing profit.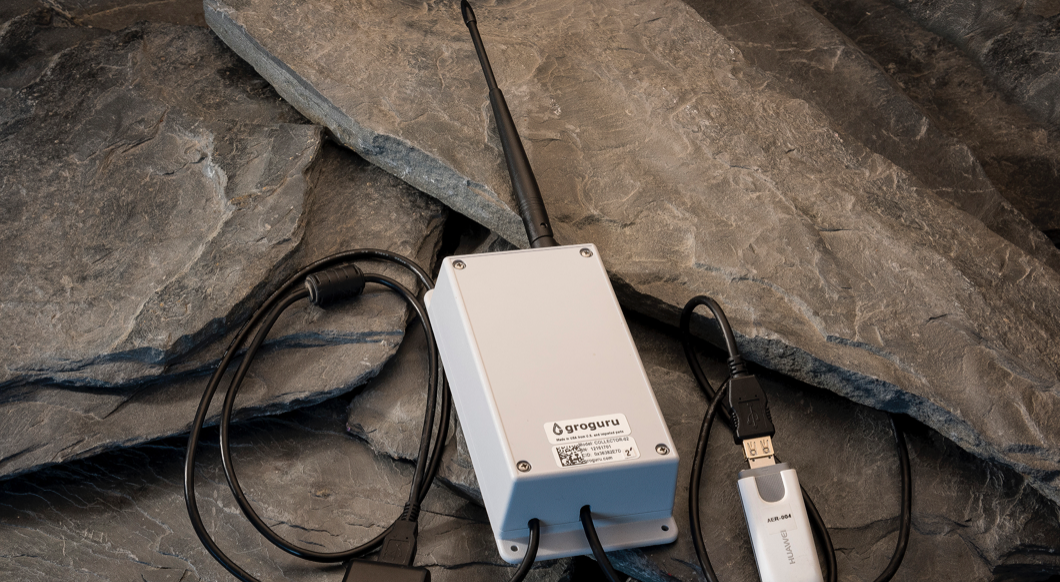 Base device gathers data using long range wireless technology from Stems and transports data to cloud using cellular uplink.
• Real time data
• Multiple year battery life; no need for solar panels
• Simple UI with actionable recommendations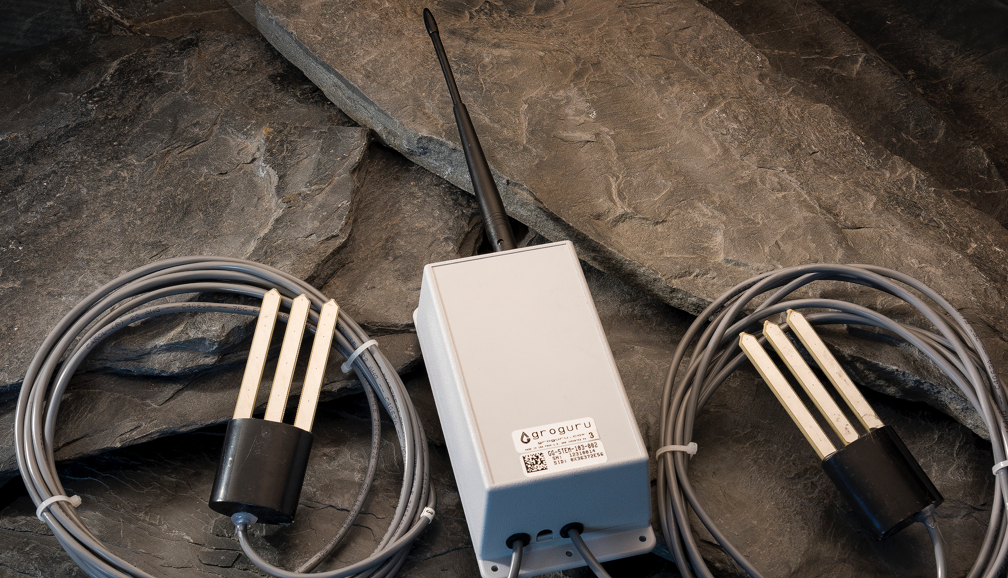 Stem device is battery operated with ability to measure soil moisture and salinity up to 3 different depth levels.
• Measures soil moisture, soil salinity and soil temperature
• Pressure transducers to monitor drip system.
• Get precise guidance about irrigation time and frequency
• Ensure crop health by ensuring the right level of salinity for your crop to thrive
• Save on fertilizer costs by applying the right level of fertilizer without wastage
• Highly accurate and certified soil sensors
• Monitor the irrigation system using pressure transducers
• Greater than 99% uptime
• Installs in less than 15 minutes
• Pays for itself in less than a season
• Expandable at your convenience
• Minimal impact to Operations
x-ray vision for growing conditions
Read our latest blog stories to learn more about how GroGuru is helping many others just like you.