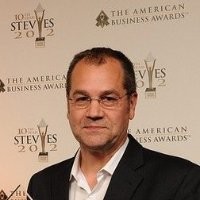 Brian Henrichs
Chief Operating Officer and Vice President of Engineering and Operations
Brian has over 40 years of high-tech communication systems experience having held senior roles in engineering, marketing, business development and executive management. Most recently Brian has applied AI and Machine Learning (ML) cloud data techniques to optimize Wi-Fi performance for home networks.
Brian grew up on a dairy farm in northeastern Wisconsin and developed an appreciation for the volume of water consumed by lactating dairy cattle and an understanding of the impact of soil moisture during crop growth on crop yields. He enjoys applying technology to solve problems particularly using communications and the power of cloud computing to help drive business profitability and better resource utilization.
Brian holds a BSEET degree from DeVry University and an MBA from Illinois Institute of Technology. In his spare time, he enjoys aviation and has been a licensed private pilot for 37 years having flown over 35 different aircraft including ownership of 4 experimental aircraft. He is also a licensed remote pilot for small, unmanned aircraft systems (sUAS).