PROVIDE PRECISE GUIDANCE ABOUT IRRIGATION TIME AND FREQUENCY
PROVIDE RECOMMENDATIONS ABOUT  THE RIGHT SOIL SALINITY LEVELS FOR YOUR CROP WHILE USING FERTILIZERS EFFICIENTLY
Watch out for the health of your irrigation system
Sign Up for GroGuru Inc. Updates
Get exclusive content, insider secrets, resources and tools to help you increase yields and maximize your profits.
The GroGuru solution is very easy to deploy and maintain.
It has been deployed in different types of crops.
And pays for itself within a season.
Some deployments in different types of crops are shown next.
1.

Get the GroGuru Base and Sensors and install them.

2.

Create your account at www.groguru.com.

3.

Get real time moisture and salinity data on your devices.

4.

Get recommendations on your devices.

5.

Benefit by using the right level of water and fertilizers.
I have really enjoyed the GroGuru irrigation soil moisture monitoring system . At first I was attracted to it by how economical it was compared to some of their competitors.  The installation was done so quickly and professionally, and  the support has been fantastic! The GroGuru team is always just a phone call away.  I recommend the GroGuru system strongly given the accuracy, reliability and ease of use of the system.  I love the Ap on my iPhone and the monthly reports that I receive as well.  I look forward to irrigating more accurately and being more environmentally conscious and also being more productive and profitable as well.  Thanks GroGuru!
Thanks to the GroGuru system I can ensure that my almond trees get the right level of water. No wasting of water and no trees under unnecessary stress. And I can do this from wherever I am and whenever I want. I am confident that the system will pay for itself within a season.
You have made the system to simple to install that you could not have made it simpler
Latest Advice & Stories From Our Blog
World class team of experts in soil sensors, agronomy and wireless
Next Generation Soil Sensors – accurate, reliable and very easy to install.
Soil Sensors passed SWAT (Smart Water Application Technologies) from Irrigation Association
• Measures soil moisture, soil salinity and soil temperature
• Pressure transducers to monitor drip system.
• Real time data
• Multiple year battery life; no need for solar panels
• Simple UI with actionable recommendations
• Highly accurate and certified soil sensors
• Monitor the irrigation system using pressure transducers
• Greater than 99% uptime
• Installs in less than 15 minutes
• Pays for itself in less than a season
• Expandable at your convenience
• Minimal impact to Operations
• Get precise guidance about irrigation time and frequency
• Ensure crop health by ensuring the right level of salinity for your crop to thrive
• Save on fertilizer costs by applying the right level of fertilizer without wastage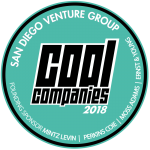 If so, get in touch with us at 559-461-5705 or at sales@gro.guru. We are expanding our network of dealers to help the growers.
What are you waiting for?
GroGuru 2911 E Barstow Ave, Fresno, CA 93710