X-ray vision to your growing conditions
Optimally use water and fertilizer with our innovative hardware-enabled SaaS solution.
Get Started
GroGuru provides precision soil and irrigation monitoring systems. Our ground-breaking technology ensures the right level of soil moisture and soil salinity reach your crops, saving you money and increasing yields!
If you decide that GroGuru is a good fit for you, we will be completely involved every step of the way. First you will speak with a member of our sales team to compile a tailored solution to fit your growing needs. Once an order has been placed, one of our field techs will visit your farm and complete the installation for you! After the installation is complete, you will then be instructed to create an account here on the GroGuru website to enable the cloud-based software. Once logged into your account, you will be provided with REAL-TIME soil moisture and soil salinity data from your phone, tablet, or computer!
accurately monitor soil moisture and soil salinity
real-time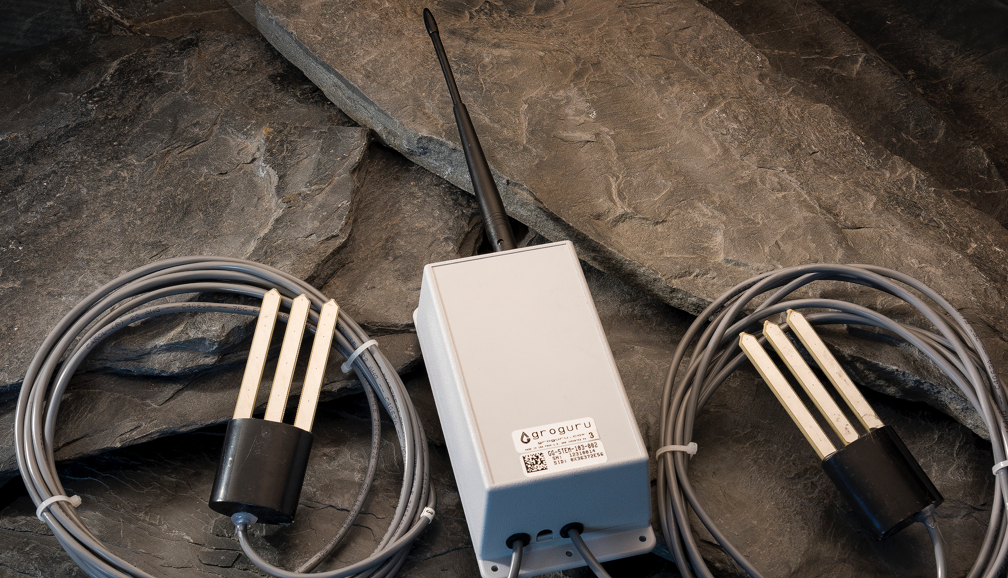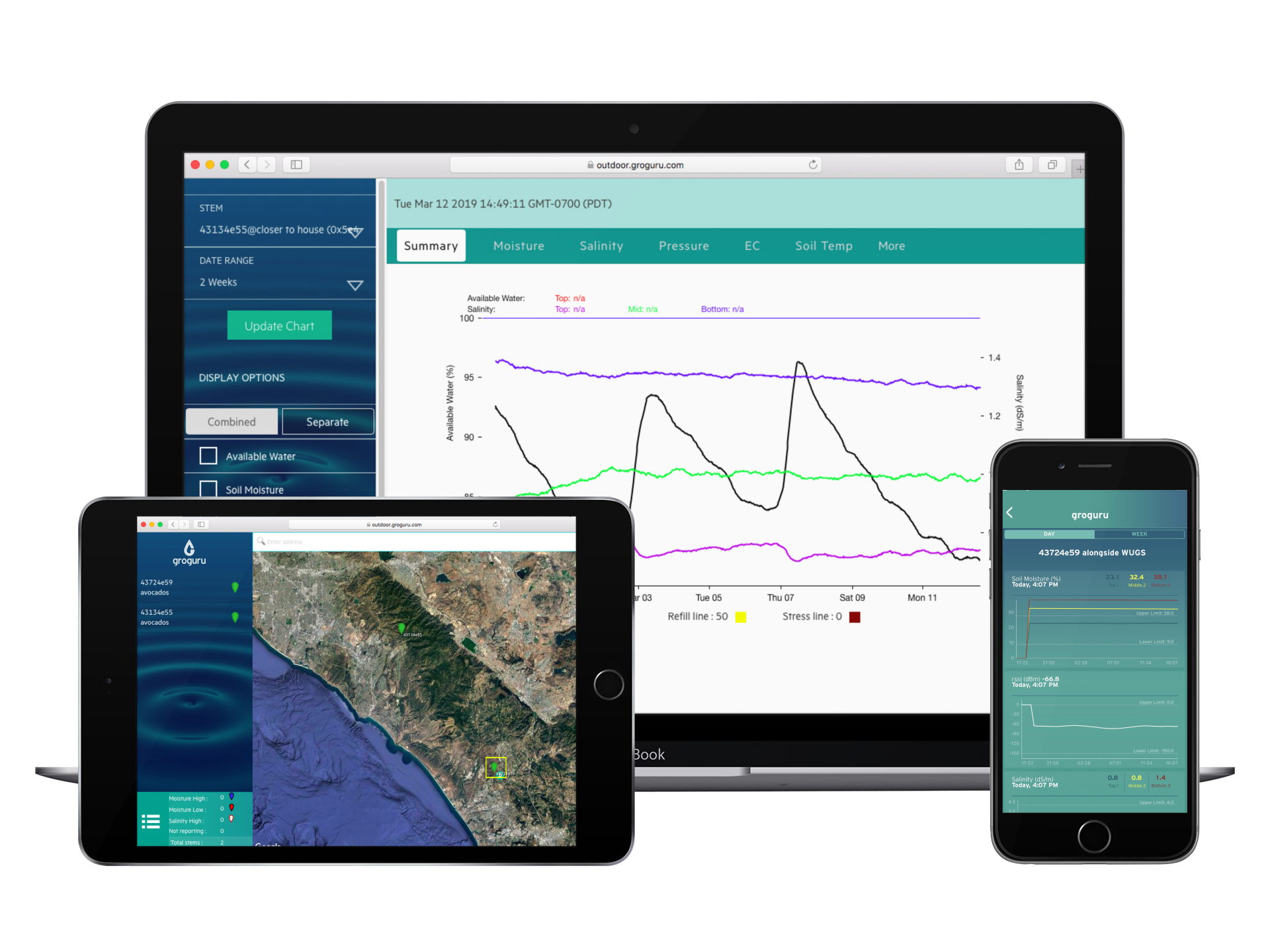 Makes Checking Your Growing Conditions More Convenient Than Ever.
– Easy access to real-time data from your smartphone or laptop.
– Pinpointed satellite views of each stem.
– Easy to read recommendations for your crops growing conditions.
– Monitored irrigation schedules and salinity levels.
– Access to soil temperature, electrical conductivity and more!
customers love the groguru solution
The GroGuru precision soil and irrigation monitoring systems have been successfully deployed in over 5,000 acres and 35+ categories of crops.
"I have really enjoyed the GroGuru irrigation soil moisture monitoring system. At first I was attracted to it by how economical it was compared to some of their competitors. I recommend the GroGuru system strongly given the accuracy, reliability and ease of use of the system. I love the app on my iPhone and the monthly reports that I receive as well. I look forward to irrigating more accurately and being more environmentally conscious and also being more productive and profitable as well. Thanks GroGuru!"
-Mike Nielsen
"Thanks to the GroGuru system I can ensure that my almond trees get the right level of water. No wasting of water and no trees under unnecessary stress. And I can do this from wherever I am, whenever I want! I am confident that the system will pay for itself within a season."
-Larry Serpas
The GroGuru precision soil and irrigation monitoring systems are very easy to deploy and maintain, and pay for themselves in less than one growing season.
See examples of various crops under GroGuru care in our blog section.
Follow us on Instagram, Facebook or Twitter for real time updates and news.
join the groguru family today!