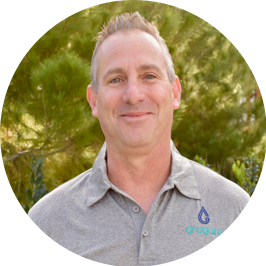 Vince Ferrante
Vice President of Sales
Mr. Ferrante has over 20 years experience selling complex system solutions products in the consumer electronics, computing and communications segments of the high tech industry. He has worked for OEMs, manufacturer's representatives and distributors. He also owned his own rep company, Martek, that he sold Ewing Foley, a larger rep company.
Mr. Ferrante is responsible for customer support, field operations and sales at GroGuru. He also manages GroGuru's growing dealer network and rep organization.
While new to the agriculture market, Mr. Ferrante has built significant farmer and dealer relationships and been the leading driver behind GroGuru's rapid revenue growth.
Previously, Mr. Ferrante had leading sales roles at Quantenna, Ethertronics, Entropic and Ewing Foley.
Mr. Ferrante has a BS from San Jose State University.