The legalization of industrial hemp in the United States has opened the door for farmers to grow a crop that hasn't been seen legally in this country for nearly a century. While it's true that hemp is a robust crop, as a grower, you want to produce the best crop possible. GroGuru provides solutions to the industrial hemp industry to ensure crops grow to their fullest potential.
What We Do
It can be very time-consuming tracking the status of an entire crop. It's often a wait-and-see game to determine which areas grow better and which may need more attention. GroGuru's desktop software and mobile app allow growers to monitor the moisture, salinity, temperature, and drop line PSI of any given area and provides the grower with a visual overview of how their crop is faring.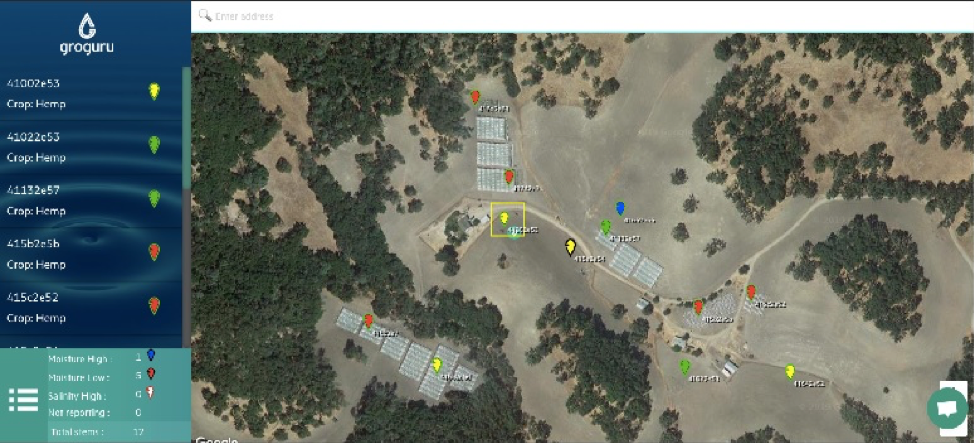 GroGuru's Web-Based Desktop App
GroGuru's Mobile App
GroGuru also provides our clients with in-house agronomic advice, we maintain small business service levels and relationships, and we work hard to keep your costs as low as possible. With GroGuru, you won't get lost in a corporate shuffle.
STEM Solution
Our STEM Solution measures soil moisture, salinity, and temperature. It also enables the grower to monitor their irrigation system's health in real-time. The STEM Solution has a multiple-year battery life, so there's no need for solar panels (although solar is an option, should you like). It comes with easy-to-use software that provides the grower with actionable recommendations for the most productive crop yield. The STEM Solution is a scalable system designed for enterprise-scale operations.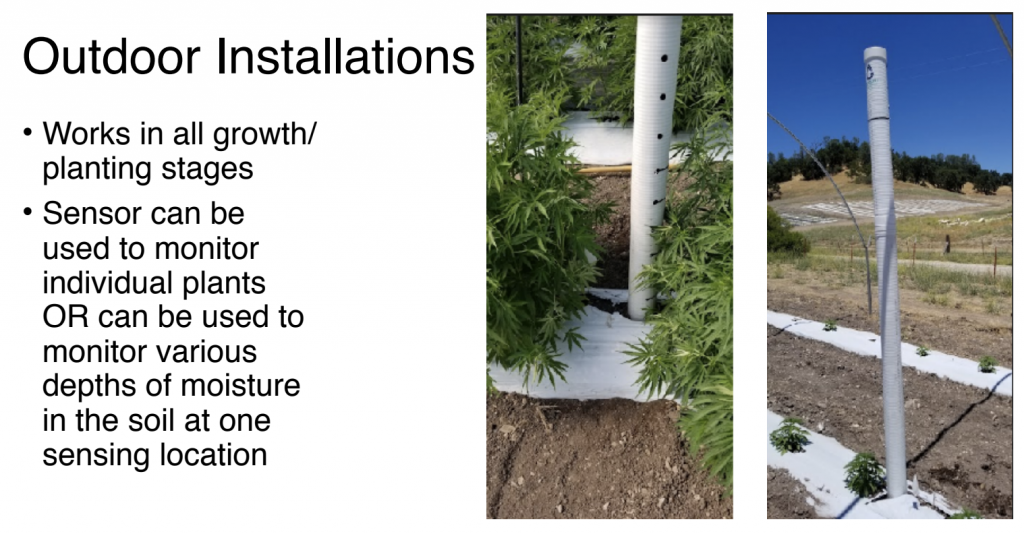 The STEM Solution is ideal for outdoor grows, but also can work ideally for indoor grows as well. The sensor works directly in growing media in all growth/planting stages at three sensing locations per plant stem.
These sensors, combined with GroGuru's desktop/mobile app, allow the grower to:
Rapidly identify their grow's status
View moisture and salinity status in one icon
Apply filters to sort lists via status
Identify water availability by depth
Project the growth's status based on weather and projected water use via the Look Ahead feature
View water availability as individual buckets based on %VSW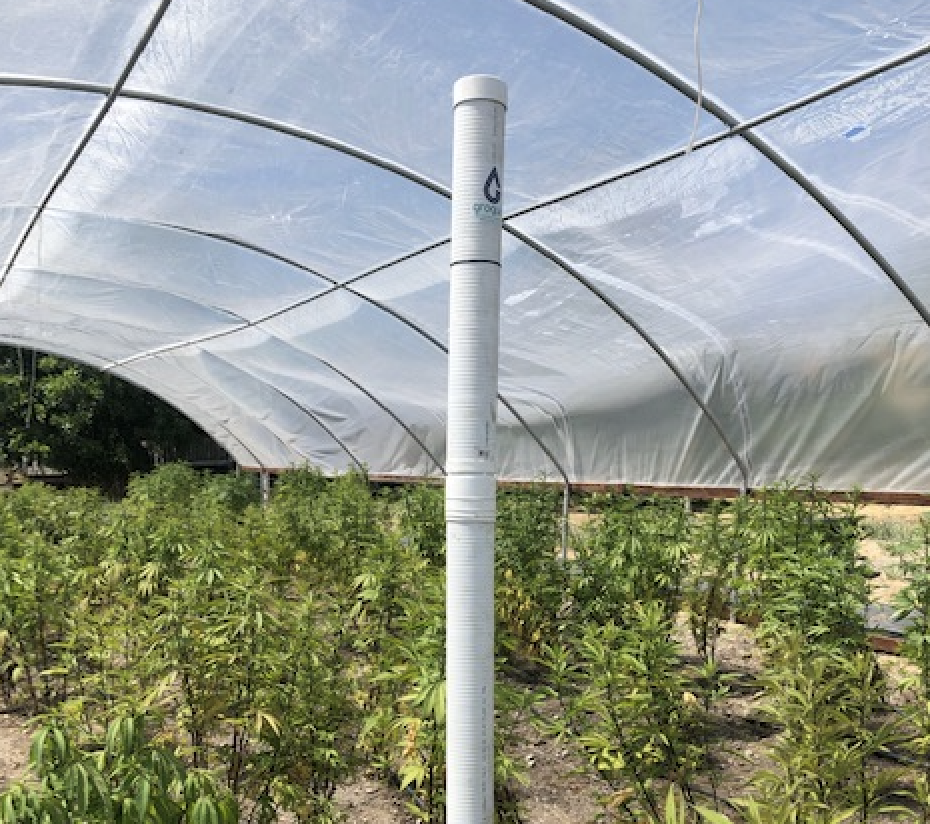 As we mentioned before, hemp is a robust crop and can grow in difficult circumstances. However, when you're growing industrial hemp for farming purposes, or indoor cannabis in larger quantity, you want to produce the best crop possible for a maximum return on your efforts. GroGuru wants to help you do just that. Our hardware and software solutions allow the grower constant, real-time monitoring over their hemp crops. We're eliminating the guesswork and helping hemp to transition into a mainstream agricultural product.
Customer Service
GroGuru is focused on you, the customer. We have customer-facing support teams currently located in San Diego, CA, Fresno, CA, Salinas, CA, and St. Louis, MO. These teams are there to support you directly; we're not forwarding your call to a third party for action. GroGuru also provides customers with a deep-dive PhD Agronomist review service meeting for all customers quarterly to collaborate and build a custom growing template per customer, per site by crop. With both direct and dealer sales channels, we can accommodate the entire hemp industry's sales needs.
Thank you for taking the time to learn more about GroGuru California and what we offer to the industrial hemp industry. If you have any questions or would like to explore anything we mentioned here further, we encourage you to contact us. We look forward to working with you in the very near future.
Contact Info
On the web: https://www.groguru.com/contact/
Phone: +1 (559) 461-5705
Email: sales@groguru.com
Facebook: https://www.facebook.com/mygroguru
Twitter: https://twitter.com/mygroguru
Instagram: http://instagram.com/groguru