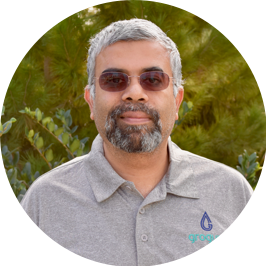 Farooq Anjum, PhD
Co-Founder and Advisor
Dr. Anjum has over 20 years of experience in building and delivering complex systems. His expertise is in the areas of wireless technologies, IOT, machine learning and cyber security.
He was the architect for a wireless network of IoT devices that has been deployed in 30+ countries around the globe. He successfully launched several consumer facing products including the mobile TV at Qualcomm. He also did the systems engineering work on the first app store in the world launched by Qualcomm.
In addition to Qualcomm, Dr. Anjum also worked for Bellcore, On-Ramp Wireless, and as a professor at the University of Pennsylvania.
Dr. Anjum has published more than 60 research papers, author of two books and has been awarded 15 patents.
Dr. Anjum earned his Ph.D. in Electrical and Computer Engineering from University of Maryland College Park.